What is Sending Kids to Hospitals in UK?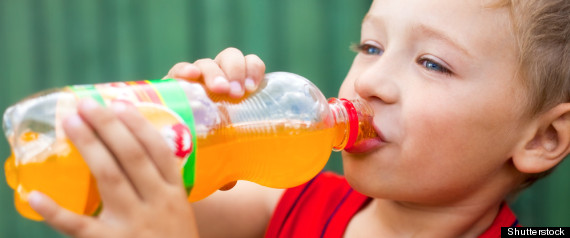 Researchers at the National Health Service of England have found staggering figures concerning how many primary school children are being admitted to the hospital each week due to oral health problems.  Almost 500 children per week are being admitted to hospitals with rotten teeth.  In fact, most of the admitted children need between four and eight of their baby teeth taken out.  In some cases, all 20 baby teeth have been extracted.
The research concludes that more than 1 in 4 five-year-olds have some type of tooth decay and in some areas of England, it is even more prevalent.  Last month, the National Health Services of England encouraged people to cut down on sugar consumption due to recent spikes in obesity and type 2 diabetes in the country.  Similarly, it seems that sugar is also the culprit for the rising rates of tooth decay in children as well.  More specifically, the Health and Social Care Information Centre concluded that of children ages five to nine, 25,812 children were admitted to a hospital for dental problems between 2013 and 2014.  This makes tooth decay the most common reason kids are admitted to the hospital in the UK.
Kathryn Harley, a consultant in pediatric dentistry at the Edinburgh Dental Institute, said, "We have children who require all 20 of their baby teeth to be extracted. It beggars belief that their diets could produce such a drastic effect.  They are going into hospital because they are either presenting with acute problems with pain or because the stage of dental disease, the number of teeth with decay, is such that they need a general anesthetic."
Dentists are urging parents to limit and monitor the amount of fizzy soda drinks and fruit juices that their children are drinking.  The new National Health Services advises women to have five to six teaspoons of sugar a day while men should have seven to eight teaspoons.  Currently, the average person in Britain consumes 15 teaspoons of sugar a day.  A can of Coca-Cola has eight teaspoons of sugar in it and a cup of fruit juice has about five teaspoons of sugar.
Your little ones and teens are welcome to visit our pediatric dentist Dr. Kim or Dr.Pradhan. Dr. Emad is happy to help with your orthodontic needs. For wisdom teeth extractions or any other oral surgery needs Dr. Ghazi would be more than willing to help.
Sources:
http://www.dailymail.co.uk/news/article-2690441/500-children-suffering-tooth-decay-hospitalised-WEEK-sugary-drinks-fruit-juice-toll.html
http://www.telegraph.co.uk/health/healthnews/10964323/Tooth-decay-is-the-biggest-cause-of-primary-school-children-being-hospitalised.html
Image credit: http://i.huffpost.com/gen/650575/thumbs/r-KIDS-DRINKING-POP-large570.jpg